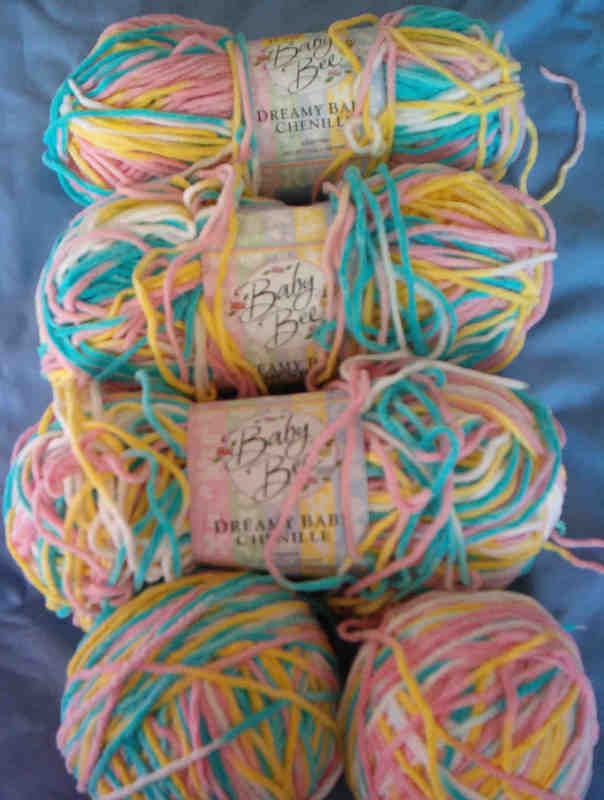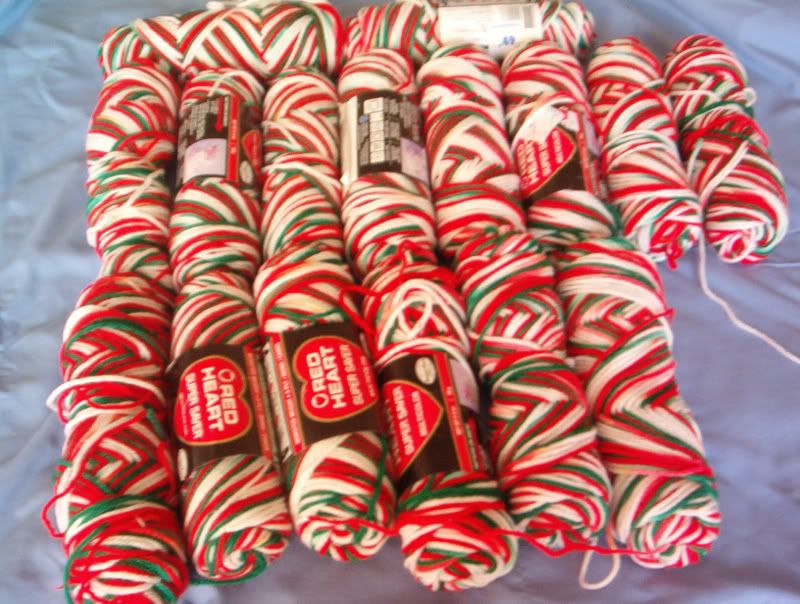 As promised here are a couple of lots of yarn i have for sale.I will be listing more in the next few days.I didn't know my scale isn't working ,so i didn't want to list a bunch more til i get another one.Though i think that the flat rate postal box's would be the way to go any ways rather than parcel post.I don't really think there is going to be much price difference, and you can fit allot of yarn in the flat rate box's.I will only be shipping through the post office.I can only accept postal money orders also.NO paypal or checks please.
Here is the first lot:
.baby bee Dreamy baby chenille yarn very soft and yummy!
These are 3.5 oz skeins.Though there are 4 skeins, and 3 that are already wrapped in balls though as far as i can tell the balls have never been used. 6.00 each or i would like 20.00 plus shipping for this lot.
here is the second lot:
16 skeins of "red heart super saver Multicolor christmas yarn. says "0983 christmas" acrylic red white and green yarn. would really like to sell it as a lot for 40.00 plus shipping some of the wrappers fell off.

If you are interested in either of these lots just let me know by either e-mailing me at baby_girl33@sbcglobal.net
or you can just leave me a comment letting me know.
I will be getting the rest listed just as soon as i can get a scale I have 6 rubbermaid tubs to go through and list .I have most of the pics taken already,just got to get them uploaded here.I will also be getting the latest projects i finished uploaded too.